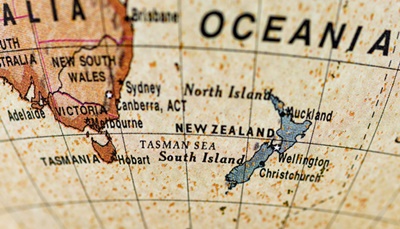 My 'Tasman writing world' research project examines the literary relationship between Australia and New Zealand. The premise of the research is that the two literary communities used to be highly interconnected, but now are very separate. Key research questions are:
How did the relationship change over time and why?
Are there still trans-Tasman writers and communities?
What can we learn from refocusing on trans-Tasman literary people and works?
Using the Linked Archives tool (see below) and material gathered on a research trip funded by the New Zealand History Research Trust, I am exploring these questions by looking at the cultural materialist underpinnings of the Australasian book trade as well as the unique trans-Tasman perspective.
Preliminary research has been published in a number of outlets, most recently Script & Print: the journal of the Bilbiographical Society of Australia and New Zealand (see publication list for others).